Published on 13.10.2020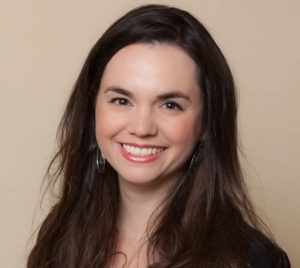 It is my wish that everyone reading this is healthy and well. We are now living in a "new normal" and many companies have had to adapt to a virtual work environment during the current global pandemic. Some companies have had to adapt their business model entirely and pivot. Most of us have had to leave behind the days of traveling for conferences and doing in-person networking. The new reality has pushed us to perform our work virtually.
The TCD plans have had to change and adapt as well. Our division would usually host an annual networking event during the ATA conference, among other networking opportunities during the conference. This year, we decided to focus our efforts on our newsletter and other virtual endeavors, such as webinars and the virtual conference. Adapting to an online setting can certainly be an adjustment, but I hope it also allows for more members to be present during the conference —perhaps members who wouldn't have been able to travel to Boston will now be able to join us from both near and far.
I want to thank our assistant administrator, Alaina Brandt, and the dedicated leadership council for all their work with TCD. This has been a difficult year for everyone and your support and enthusiasm for TCD's activities have been invaluable. It's important to mention that the division is made possible with the work of volunteers who believe in our mission to provide opportunities for division members to network, as well as to promote collaboration between translation companies and independent translators.
I hope to see you at our TCD annual meeting via Zoom during the virtual conference. We look forward to sharing what the division has been working on and providing a space for members to network and get to know one another.
Thank you again to our kind volunteers.
I hope you all stay safe and healthy!
Marina Ilari
Administrator of the Translation Company Division of the American Translators Association