Published on 05.05.2020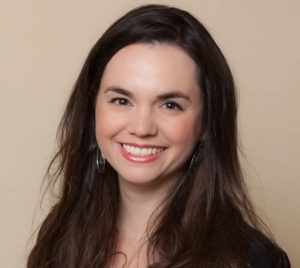 When we planned for this year, it's safe to say that no one expected 2020 to be what it has turned out to be thus far. During this diffcult time, one small source of comfort is knowing that we are all in this together. The pandemic is affecting almost everyone around the world, so the support of family, friends, and colleagues is more important than ever.
The TCD had several goals for 2020, but our main focus will be now to provide resources online and in digital format, such as the TCD newsletter. I believe this issue is one of the most relevant we have ever published, with important information about AB 5 and the impact of COVID-19 in our industry as well as input from industry leaders who share with us their perspectives and recommendations for the future of our profession.
I want to thank our assistant administrator, Alaina Brandt, and the dedicated leadership council for all their work with TCD. I also want to thank our writers and volunteers for this newsletter. Our division is made possible with the work of volunteers who believe in our mission to provide opportunities for division members to network, as well as to promote collaboration between translation companies and independent translators.
If you are interested in collaborating with our newsletter by writing articles that are of interest to the translation industry and project managers, please contact us at [email protected].
The importance of a strong sense of community is clear now more than ever before. Fortunately, as an industry, we are ahead of the curve in terms of working remotely. Our work as linguists and as language services providers has never been more vital. Let's continue to collaborate and to come together as a community, sharing our knowledge and the importance of translation in times like these.
Thank you again to our kind volunteers. I hope you all stay well and safe!
Best regards,
Marina Ilari
Administrator of the Translation Company Division of the American Translators Association