Luciano Oliveira, Webmaster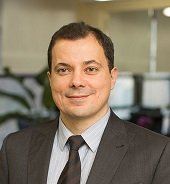 Luciano is a Portuguese translator approved by the New York Court System and an attorney licensed in Sao Paulo, Brazil, and Texas, USA. A graduate of Fundacao Getulio Vargas, Universidade de Sao Paulo, both from Brazil, and a LL.M. graduate from Dedman Law School, from Texas, Luciano Oliveira is a co-founder of the The Translation Company Group LLC, a document translation company providing legal, technical, business, and medical translations in 200+ foreign languages. The Translation Company Group is headquartered in Dallas, Texas. In addition to his role as webmaster of the Translation Company Division of the American Translators Association, Luciano develops language technologies such as those found in the JurisOffice legal directory.
Luciano is also a partner at Oliveira Lawyers advising companies and investors on real estate legal matters in Brazil.
Luciano can be contacted at [email protected].