ATA TCD News
The ATA TCD newsletter is published three times a year and features articles related to developments in the translation and localization industry. The newsletter is also used to communicate division news and events.
---
Current Issue of ATA TCD News
Please find our current issue of the ATA TCD News!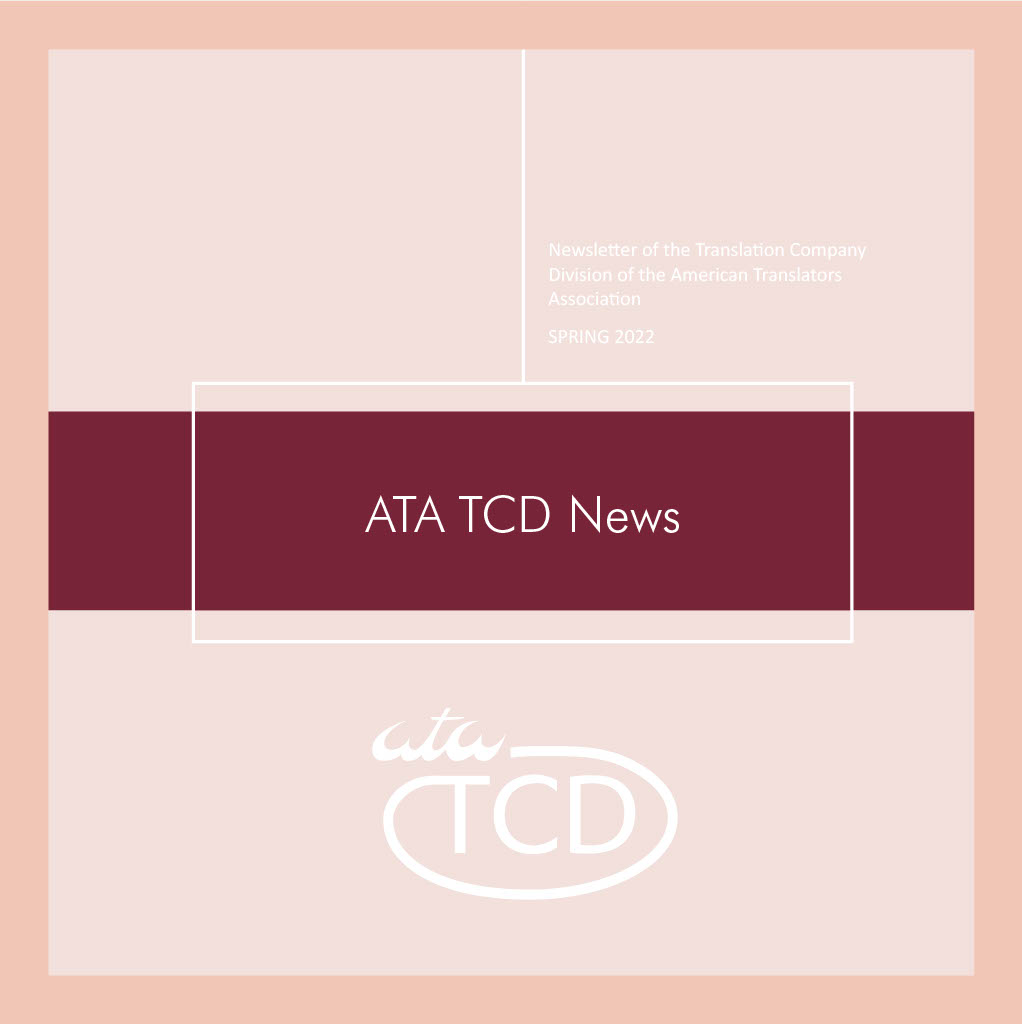 ---
Past Issues of ATA TCD News
Please find past issues of ATA TCD News. Click the newsletter cover for a PDF of the issue. Click the issue number for issue articles in webpage outline format.
---
Submit an Article to ATA TCD News
Members of the ATA-TCD are encouraged to contribute to our division newsletter. Items of interest for the newsletter include topics related to the fields of localization and translation, interpretation, and language services.
We accept the following submission types:
Comments on issues relevant to LSPs
Research and guides for operating with the localization industry
Interviews with industry experts
Biographies and book reviews
Summaries of monthly meetings
Announcements on industry events or member awards
Letters to the editor
Please include the author's name and contact information in the submission, and add 3-4 lines of biographical information at the end of the article. The editors reserves the right to edit each article. Maximum length for features is 2,500 words. Photographs and graphics in the form of .gif or .jpeg are also accepted.
To submit an article to the blog and newsletter, contact us.