Jose Varela-Ibarra, Leadership Council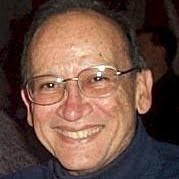 I am a transcultural linguist, fully bilingual & multicultural, with a Ph.D. in Spanish. A former university professor, I founded, directed, and taught the translation and interpreting programs at San Diego State University, Imperial Valley Campus, and at The University of Texas at Brownsville.
I served as a standards setter and grader for the National Association of Judiciary Interpreters and Translators' federal-level examination. With NAJIT colleagues I created and conducted training workshops coast to coast, and in Mexico and Brazil.
I am a U.S. Courts Certified Interpreter, Translator, Author, Editor, and Publisher of e-books, glossaries, and a newsletter, Translators & Interpreters Careers. Certified in Digital Marketing, I run four websites.
I am now focused on helping law firms win cases, corporations and small businesses grow their brand, and all better serve their clients.